Check out our new billboards! This is an important public safety issue! Let us know what you think.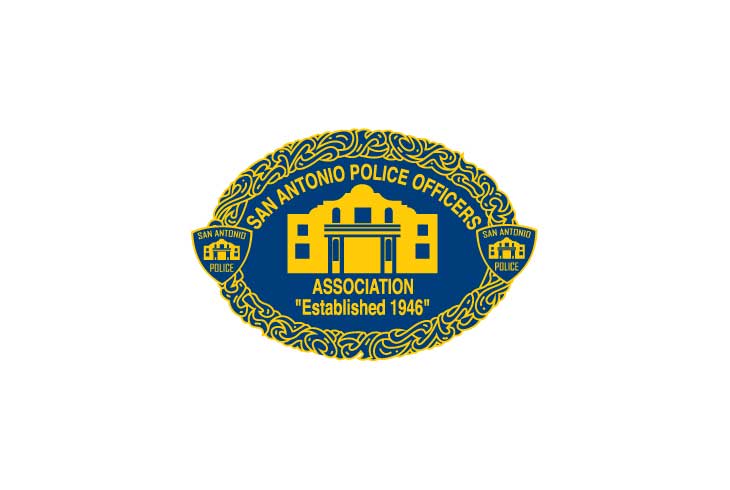 GOV. & ATTY. GEN. CALL FOR MCMANUS INVESTIGATION
Getting answers about Police Chief's actions are vital legal and public safety concerns.
San Antonio, TX – Michael Helle, the president of the San Antonio Police Officers Association (SAPOA) thanked both Lt. Governor Dan Patrick and Attorney General Ken Paxton for their quick and decisive calls for investigation of Police Chief William McManus' decision on Dec. 23, 2017 to release twelve (12) undocumented immigrants in a case of human trafficking or human smuggling without proper investigation.
"Police Chief McManus may very well have put our City at risk by releasing, without properly and thoroughly identifying these twelve unknown, undocumented people into the community. I'm grateful that the Lt. Governor and the Attorney General have stepped in to investigate this case," said Michael Helle.
On January 10, 2018, Lt. Governor Patrick asked Attorney General Paxton to "ensure San Antonio Police Department is in compliance with the law," noting the Chief's actions could be in direct violation of Senate Bill 4 and thereby constitute a threat to the safety of citizens and law enforcement. Senate Bill 4 gives local law enforcement the right to question the immigration status of people they detain or arrest and penalizes local government officials who do not cooperate with federal immigration officials.
On the same day, Attorney General Paxton sent a letter to Mayor Nirenberg, Police Chief McManus, City Manager Sculley, and the entire City Council in which he indicated that he would be investigating complaints his office has received regarding possible violations of Senate Bill 4. In the letter, the Attorney General directs City officials to "affirmatively preserve all relevant materials." The Attorney general's letter warned City officials of an "imminent, statutorily-mandated investigation."
"We look forward to the Attorney General's investigation and offer the support of our organization," said Helle. "Nothing is more important in ensuring the safety of police officers and the community than seeing that our local officials observe and follow the law and all law enforcement procedures and protocols."
###
[ABs_button size="large" style="normal" url="http://sapoa.org/wp-content/uploads/2018/01/Untitled-attachment-00442.pdf" target="_self"]View Lt. Gov. Dan Patrick's Letter[/ABs_button]
[ABs_button size="large" style="normal" url="http://sapoa.org/wp-content/uploads/2018/01/Paxton-Letter.pdf" target="_self"]View Atty. Gen. Ken Paxton's Letter[/ABs_button]
POLICE SHORTAGE "PLAGUES" SAN ANTONIO
City Manager has failed police officers and the people of San Antonio.
San Antonio, TX – Michael Helle, president of the San Antonio Police Officers Association (SAPOA) said today that the police shortage facing San Antonio was caused by and is being made worse by the negligence and mismanagement of City Manager Sheryl Sculley.
"Sheryl Sculley has failed police officers and the people of San Antonio by helping create a police shortage that threatens public safety," said Michael Helle. "Her only answer is to authorize 40 new positions, but what good does it do to add more authorized strength if we can't hire? The City Manager has conceded there's a shortage saying, 'I know we need more [officers],[1]' but she's done nothing to help. Instead she's relied on bureaucratic double speak and accounting gimmicks to give the impression that progress is being made."
Here are the facts:
The number of officers is not keeping pace with the City's growth.[2]
There are currently 236 police officer vacancies (authorized strength: 2,443; actual officers [of all ranks] on entire SAPD: 2,207).
Between 2014 and 2016, the City Manager cancelled SAPD academy cadet classes while knowing well in advance that an unusually large wave of retirements were going to hit SAPD, which resulted in a net loss of more than 100 officers.
The officer-resident ratio has decreased in recent years: there are now approximately just over 15 officers for every 10,000 residents, the 6th worst year for the department in 15 years.*
It could take up to 6 years or more to reach just the current number of allocated positions.
The City Manager's failure to address the root causes of the shortage has significant implications, especially with regard to response times.
"Instead of putting more resources into strategies to fill the gap, like improving our recruitment efforts and adding cadet academy classes, she's cancelled cadet classes and wasted valuable tax dollars on things like a frivolous lawsuit against First Responders," said Helle. "It's amazing to think that in light of this crisis, City Council is thinking about giving her a raise and a bonus."
City Manager Offers No Viable Solutions
The City Manager authorized 40 new positions, but this does nothing to fill the gap if SAPD cannot find quality recruits who can get through the academy. The City Manager also claims that community policing is one big way to fill the void, even going so far as saying, '…when the officers are called, it's too late. We should be doing things before a crime is committed.' [3] While it is important that citizens be vigilant, they should not be expected to fight crime. That is the job of law enforcement, and the City Manager should not impose that responsibility on citizens simply because she has failed to give SAPD the officers it needs to keep San Antonio safe.
The City manager and City Council need to start by being honest with the citizens of San Antonio and then make basic needs such as infrastructure and public safety their number one priority in all future budgeting, just as the majority of the citizens have been demanding.
Focus On Recruitment
To get out of this hole, the City needs to put more resources towards recruitment efforts and incentive packages. Retirements happen every year and many cadets are not able to pass the stringent police academy requirements. The academy currently has a 30% attrition rate for cadets. This means that "despite the new positions, there might not be any more boots on the ground."[4]
This is why recruitment of quality candidates is essential. It's important that new recruits have clean records, so we should invest in serious mentoring and recruitment as early as high school. We also need to ensure that SAPD is viewed favorably as a career path in terms of pay, benefits, incentives, and job satisfaction. It is important that the City invest more resources into these efforts because that is the most important way that we will find the new recruits that can graduate from the police academy and begin their public safety career.
* To put this in better perspective, as per 2015 UCR (Government Data) at the same time that SAPD sits at 15 officers per 10,000 residents ("Per Capita") the average per capita of the top 33 departments servicing populations of 500,000 or more was 23.7. What this means is that just for SAPD to be average size, the SAPD should be staffed at over 3,400 filled positions. While there is no concrete rule nationally dictating "per-capita" levels, two of the main factors that are commonly considered are, "do you have a growing population?" San Antonio is growing at over 20,000 residents per year, and "do you have a noticeable ongoing growth rate in CRIME," which we all know has been the case in San Antonio for a few years now. The "allocated" positions that are recommended City Council by Sheryl Sculley from year to year are just politically expedient numbers that she pulls out of thin air. What this shows is over a DECADE of Sheryl Sculley being negligent as a City Manager in properly growing the SAPD.
[ABs_button size="large" style="normal" url="http://sapoa.org/wp-content/uploads/2018/01/SAPOA-PR-Officer-Shortage_Recruitment-with-Lemon.pdf" target="_self"]View PDF[/ABs_button]
# # #
[1] Express-News, "Police staffing shortage a self-created problem," 11/25/17
[2] Express-News, "SAPD staffing improves, but barely keeps pace with city," 08/17/17
[3] Express-News, "SAPD staffing improves, but barely keeps pace with city," 08/17/17
[4] Spectrum News, "Shortage of Police Officers Plagues San Antonio," 08/15/17
Councilman Joe Krier, in his own words, at a meeting open to the public, admitted the lawsuit against police officers and firefighters has less than a 5% chance of succeeding.  Joe Krier is a lawyer with over 40 years of experience.  He clearly admits the lawsuit is frivolous and simply being used as a bargaining tool for political leverage.
Listen for yourself and hear Krier's own words.  We need to unite and work together to find the best possible deal for our first responders and the City of San Antonio.
Yesterday the City of San Antonio leadership and their financial representatives presented their financial assessment of the City and Police contract offers. As you can imagine it was a one-sided effort to re-establish their credibility.
Please know this: SAPOA offered to share costs with the City and find a true, 3rd party, independent actuary to verify the numbers. The City rejected the offer. Hopefully we will find agreement on the data, but that will be a challenge if the City refuses to compromise.
Read the press release issued today.
Yesterday, Mayor Ivy Taylor held a press conference to discuss union negotiations. Mayor Taylor requested a "holiday truce" in media outreach and a "cooling off period." Additionally, she brought forward the possibility of a 3rd party, independent review of financial data.
Public Safety Facts is about informing and educating readers. To that extent, we are posting Michael Helle, President of the San Antonio Police Officers Association, response to Mayor Taylor's public comments below. In fairness, we are also publishing the Mayor's written comments for your review.
We are faced with challenging times when it comes to these negotiations. Rest assured, the men and women of the San Antonio Police Officers Association (SAPOA) and the San Antonio Professional Firefighters Associations (SAPFFA) stand ready and willing to do their part to meet the City of San Antonio leadership in fair and transparent negotiations.
The statements below speak for themselves.